Alas, the city of bends, taco shops and a pond voted me out. Here's the last episode of the series, in which despondency hits. Hard.
I do faff about in SimCity without going into Bendypondtacoville...
...sometimes it goes wrong!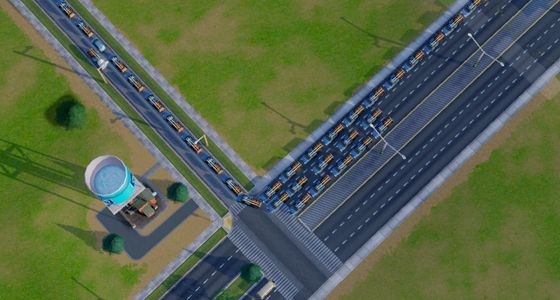 People clamouring to build new plots in a place which will almost certainly be on fire in ten minutes.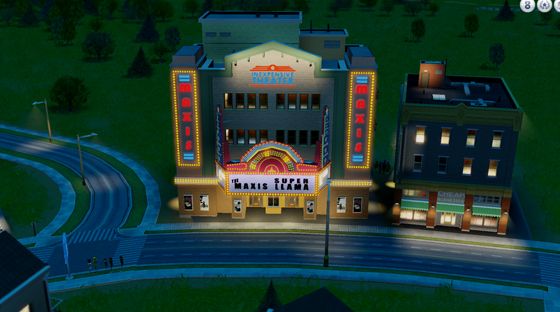 It's always very cool to get a cinema.
The nightlife around here is great - giant food, a place to hang out...what more would you want? Oh yes - not to be on fire.
See the new DLC (along with the electric cars DLC) used in Bendypondtacoville: